New in Nureva Console: Room insights data, email alerts and more
Background noise insights (in beta)
Would you like to know how your rooms are sounding, without having to leave your desk? Good news – you can now check background noise right in Nureva Console.
It's easy – just use the dashboard in Nureva Console cloud to select a room. There, you'll be able to see how loud the background noise is and the range you should expect. Unlike traditional sound meters, Nureva Console lets you see this data remotely so no one needs to travel from room to room.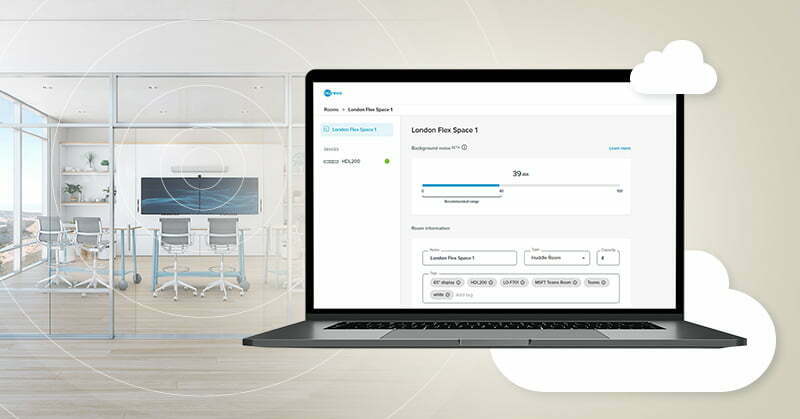 How can we do it? It's all thanks to our patented Microphone Mist™ technology, which takes the quietest reading found in a 1-minute period from continuous 500-millisecond captures. This is done over 5 minutes and then the values are averaged. This captures the essence of the background noise, omitting speech events or sounds that are not consistently there. Find out more.
Once you know what the background noise level is like, it's easy to fine–tune the system if needed (though autocalibration and Intelligent Sound Targeting will take care of most background noise issues).
Background noise is just the first of the many room insights features we're adding to Nureva Console. Just make sure you have our latest firmware and client, and you'll always have automatic access.
Email alerts (limited-time preview)
Customers have told us they also need an easier way to know if rooms require their attention – without needing to frequently log into Nureva Console.
That's why we added email status alerts. With this new feature, you can resolve problems before they impact your collaboration spaces, saving everyone from unproductive meetings and classes and avoiding needless IT tickets.
With email alerts, you'll know right away when there's something urgent to fix – no need to frequently log in to see if there are issues. And unlike solutions that only work within a local network or for a specific device, our always-on remote monitoring allows you to immediately address problems from anywhere.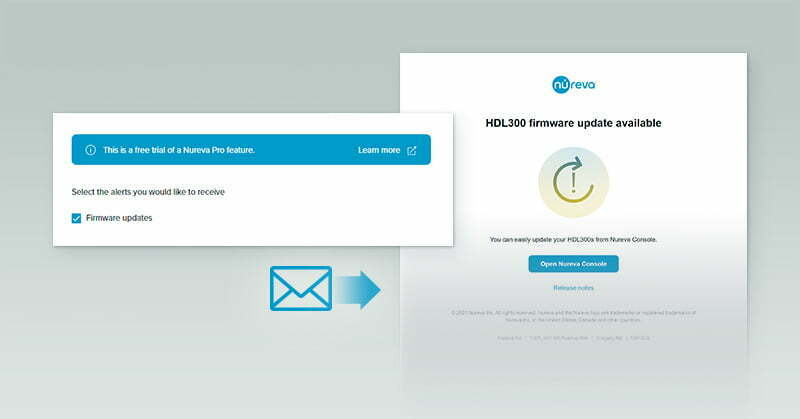 These alerts include firmware availability, disconnected devices and unplugged cables. You decide which alerts you'd prefer to receive.
And if Microsoft® Teams is your preferred communication tool, you can create a rule in Microsoft Outlook so all alerts go right to your Teams channel. That way an available team member can take action immediately.
Email status alerts are currently available at no charge as a limited-time preview, as part of Nureva Pro.
Microsoft Teams admin center
And speaking of Teams, did you know you can remotely manage and monitor your Nureva devices (along with your Microsoft devices) right in the Microsoft Teams admin center?
All you need to do to get started is connect your Nureva device via USB to a Microsoft Teams Room computer. Then simply select Teams Rooms in the admin center and check Peripheral Health. From there, you can easily assign your Nureva device as the default device in the room. You can also ensure your HDL300 and Dual HDL300 systems are updated automatically as part of your Windows® updates.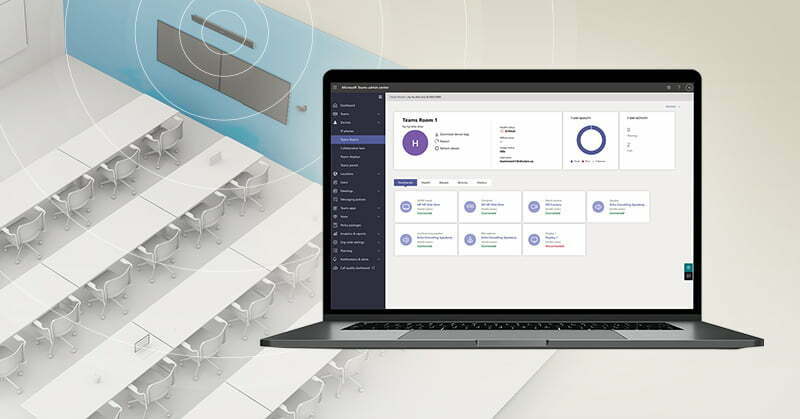 It's just one more way to make sure your organization's hybrid meetings and classes are trouble free. For more capabilities, install Nureva Console client on your Teams Room computer.
Are you a customer who hasn't enrolled devices in Nureva Console yet? It's easy and free with every Nureva audio purchase – create an account today.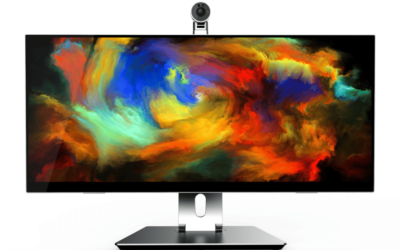 PANA 34: The 21:9 Dream DesktopJupiter recently introduced the Pana 34, a 21:9 LCD desktop display that is a head-turner. Let's review the characteristics and see why this display is a game-changer in collaboration. First, let's talk size. Its diagonal length of 34″...