Nureva adds Voice Amplification Mode to audio systems for classroom, training and meeting spaces
Nureva Inc., an innovator in advanced audio conferencing solutions, has added Voice Amplification Mode to its HDL300 and Dual HDL300 audio conferencing systems. With this addition, which is currently available in public beta, the HDL300 systems solve the difficult audio problem of supporting in-room amplification of the instructor or presenter's voice, while simultaneously providing full-room microphone pickup of in-room voices so that everyone can be heard by remote participants. This unique capability is made possible by Nureva's patented Microphone Mist™ technology, which fills a room with thousands of virtual microphones.
The public beta for Voice Amplification Mode is available to all HDL300 and Dual HDL300 customers through Nureva Console. Customers can access this no-charge feature by updating their firmware and selecting enable voice amplification in Nureva Console cloud. Once enabled, instructors or presenters use their personal wireless headset microphone to amplify their voice through the HDL300 speakers so that in-room students or meeting participants can clearly hear. At the same time, their voice is picked up for remote participants via their UC&C client, like Microsoft® Teams, for which the HDL300 system is certified. Voice Amplification Mode is designed to work in typical classrooms and meeting spaces using the HDL300 system. For larger spaces, the feature can be enabled on a Dual HDL300 system, which amplifies the instructor or presenter's voice through both microphone and speaker bars in rooms up to 30′ x 50′ (9.1 x 15.2 m). There is a clear need for a multifunction solution that can deliver a combination of full-room microphone pickup and in-room voice amplification. Unlike other audio products, Nureva delivers all of this in a single system that is installed in under an hour without any special technical expertise, automatically adjusts to changes in room configurations and is easily managed from anywhere using Nureva Console.
"Voice amplification is required in many classroom, training and meeting scenarios, but in today's world of hybrid working and learning it needs to be flexible enough to involve remote participants," said Nancy Knowlton, Nureva's CEO. "The addition of this feature to Nureva audio systems will give customers the multifunction solution they've been looking for."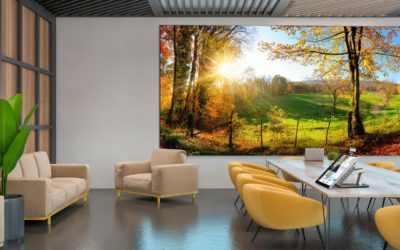 esterday Jupiter Systems, the leading global manufacturer of 21:9 ultra-wide display solutions, formally announced the launch of Zavus Xtreme Pixel (XP) Flip Chip COB MicroLED. This customizable, large, seamless display solution is the latest addition to the…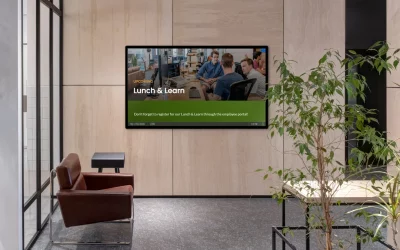 With its ability to grab attention and convey information in a dynamic and engaging way, digital signage is an essential tool for anyone looking to stay ahead in today's digital landscape and it's built in to every Solstice Pod. With so many creative ways to use digital…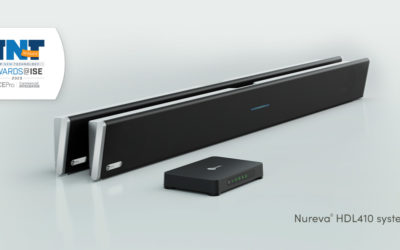 Nureva Inc., an innovator in advanced audio conferencing solutions, announces that its HDL410 audio conferencing system has been chosen as a winner in Commercial Integrator's Top New Technology (TNT) Awards, in the Audio Conferencing category.