Nureva's Next-Gen Audio Systems Certified for Barco Clickshare
Nureva Inc., an innovator of advanced audio conferencing solutions, announces that its HDL310 and HDL410 audio conferencing systems are now certified for Barco ClickShare CX-20, CX-30 and CX-50 Gen 2 wireless presentation and conferencing devices. This certification brings simplified pro AV performance to larger Barco BYOM (Bring Your Own Meeting) spaces. By combining Nureva's next-generation plug and play audio systems with Barco's ClickShare solutions, users can enjoy a painless and engaging collaboration experience that is easy for IT to deploy and manage throughout their organization. With the ClickShare Button, meeting room participants can start a wireless video meeting or share content on the meeting room display. It's as easy as plugging the USB-C device into their laptop and, within seconds, the user is automatically connected to the meeting room display, Nureva® audio system, camera and any other AV peripheral. With just a USB cable and no complicated wiring, the Nureva audio system is automatically recognized and ready to deliver full-room audio coverage.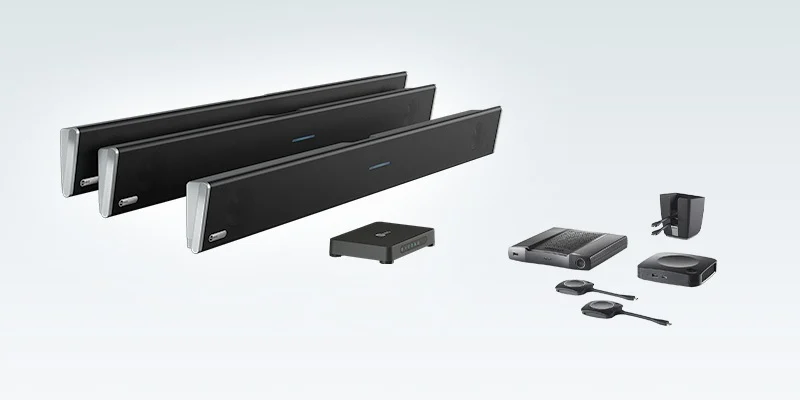 Setting up, managing and deploying the HDL310 and HDL410 systems is simple, making them ideal for scaling across large organizations and higher education institutions. The systems deliver uncompromised audio quality in even the most expansive meeting spaces. With the HDL310 providing pro AV performance in rooms up to 30′ x 30′ (9.1 x 9.1 m) and the HDL410 system offering the same exceptional quality in extra-large spaces up to 35′ x 55′ (10.7 x 16.8 m), Nureva ensures that no participant is left unheard within the room. All Nureva audio systems are powered by Microphone Mist™ technology, which fills a room with thousands of virtual microphones, so people's voices are picked up everywhere. The system autocalibrates at setup and continuously during use. It senses and automatically adjusts to changes in room characteristics, eliminating the need for IT staff intervention. With numerous patents issued in several countries, Microphone Mist technology is a revolutionary advancement in audio conferencing.
"Providing a consistent experience across all types of meeting rooms is one of ClickShare's key strengths. Our strong ecosystem of partners plays a crucial role in bringing the highest level of video and audio," said Dan Root, global strategic alliance lead, meeting experience at Barco. "In large spaces such as training rooms and boardrooms, Nureva's differentiated approach offers an outstanding audio experience. Our joint solution brings engaging meeting experiences for both in-room and remote participants, ensuring meeting equity, simplicity and ease of use."
"We are thrilled to add this certification to our growing ecosystem that brings a new level of audio excellence to larger spaces," said Nancy Knowlton, Nureva's CEO. "By combining our next-generation plug and play audio systems with Barco's ClickShare solutions, we provide users with unparalleled audio performance and a seamless conferencing experience in any large or extra-large meeting room or classroom."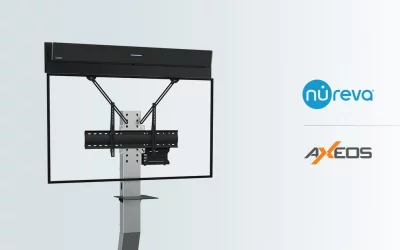 Nureva Inc., an innovator of advanced audio conferencing solutions, announces a North American distribution agreement with Axeos for a custom mount. It's designed to hold the Nureva® HDL300 and HDL310 microphone and speaker bar above a display.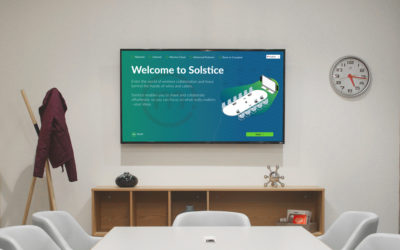 Solstice 6 is available now and makes Solstice deployment process simpler and more intuitive so IT admins and installation partners can more easily deploy Solstice in their spaces. We've transformed our digital signage capabilities and made it easier than ever for users to start collaborating…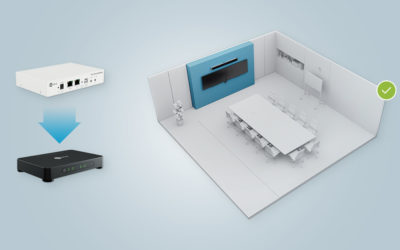 Nureva Inc., an innovator of advanced audio conferencing solutions, announces that its customers can now upgrade their HDL300 systems to the new HDL310 and their Dual HDL300 systems to the HDL410. The latest in the line of Nureva® audio conferencing systems, the HDL310 and …