Nureva Inc., an innovator in advanced audio conferencing solutions, announces that its HDL200 audio conferencing system has been named a 2020 product of the year by Systems Contractor News. The nominations and selection of winners are determined by an advisory board of integrators and consultants, based on the product's impact on the industry and its unique ability to provide true full-room coverage in virtually any space configuration. Nureva's HDL200 audio conferencing system provides the optimal audio environment for dispersed meetings. With refined aesthetics and 4,096 virtual microphones providing true full-room coverage, the HDL200 system is purpose-built for any space up to 18′ x 18′ (5.5 x 5.5 m) and it installs easily almost anywhere – on a wall, floor stand or display. The system calibrates automatically and continuously so the room is always ready to go for every meeting style – even if the room is reconfigured.
Powered by patented Microphone Mist™ technology, the HDL200 system and the full line of Nureva's audio conferencing systems bring clear, reliable audio to meeting and learning spaces. Microphone Mist technology fills a room with thousands of virtual microphones so in-room participants can move around, maintain physical distance and still be heard clearly by remote participants. The HDL200 system continues to gain popularity globally, with customers such as Appleby College and Kent Police College.
"We are thrilled to have the HDL200 system recognized as making a positive impact in the industry," said Nancy Knowlton, Nureva's CEO. "This award reflects the revolutionary capabilities of Microphone Mist technology and its unique ability to make remote meetings easier and more productive, especially during these unprecedented times."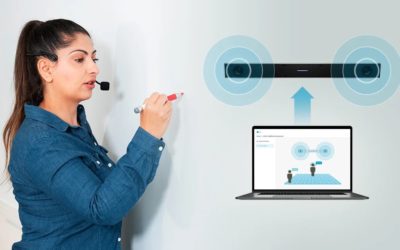 Nureva adds Voice Amplification Mode to audio systems for classroom, training and meeting spacesNureva Inc., an innovator in advanced audio conferencing solutions, has added Voice Amplification Mode to its HDL300 and Dual HDL300 audio conferencing systems. With this...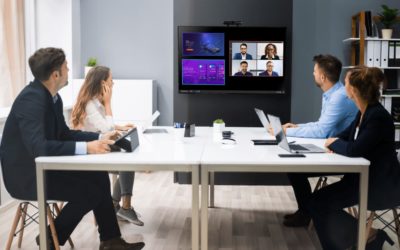 Solstice Conference 5.3 by MersiveSince its release last year, Solstice Conference has provided a better conferencing experience by offering a true Bring Your Own Meeting (BYOM) room system with agnostic support for all video conferencing services, along with a...
Nureva® HDL300 system is now Microsoft® Teams certified Nureva Inc., an innovator in advanced audio conferencing solutions, announces that its Nureva HDL300 audio conferencing system is now certified as a Microsoft Teams Room device. After undergoing Microsoft's…