Report: A Next-Gen Approach to Meeting Room Audio
Led by 25-year AV and communication industry veteran Ira Weinstein, the experts at Recon Research provide a concise survey of issues affecting the quality of meeting room audio, including microphone pickup patterns and the difficulty in capturing speech from multiple people in a meeting room. They then cover the two traditional approaches to improving meeting room audio. The first is simply to add more microphones. The second is beamforming mic technology – an improvement on the first approach but still with limitations including complex setup requirements and possible lack of pickup outside of defined areas. Finally, they explain Microphone Mist™ technology, which they describe as a next-gen approach with benefits like simple setup, coverage that allows people to be heard throughout a space and more.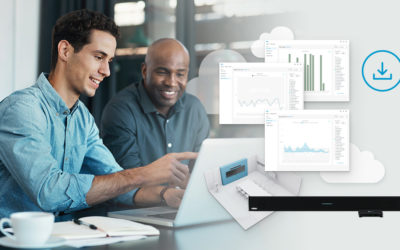 Nureva is all about easy. That's why they design plug and play audio solutions that require little time to install and maintain. And that's also why they are always coming up with new ways to deliver on their simplicity promise. Case in point – the device setup tool they've just added to…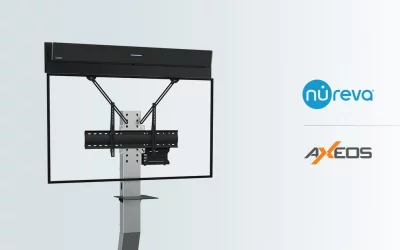 Nureva Inc., an innovator of advanced audio conferencing solutions, announces a North American distribution agreement with Axeos for a custom mount. It's designed to hold the Nureva® HDL300 and HDL310 microphone and speaker bar above a display.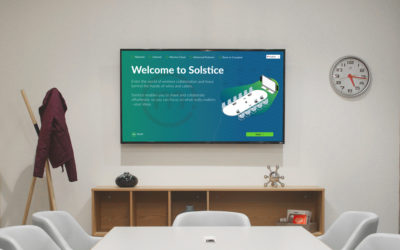 Solstice 6 is available now and makes Solstice deployment process simpler and more intuitive so IT admins and installation partners can more easily deploy Solstice in their spaces. We've transformed our digital signage capabilities and made it easier than ever for users to start collaborating…