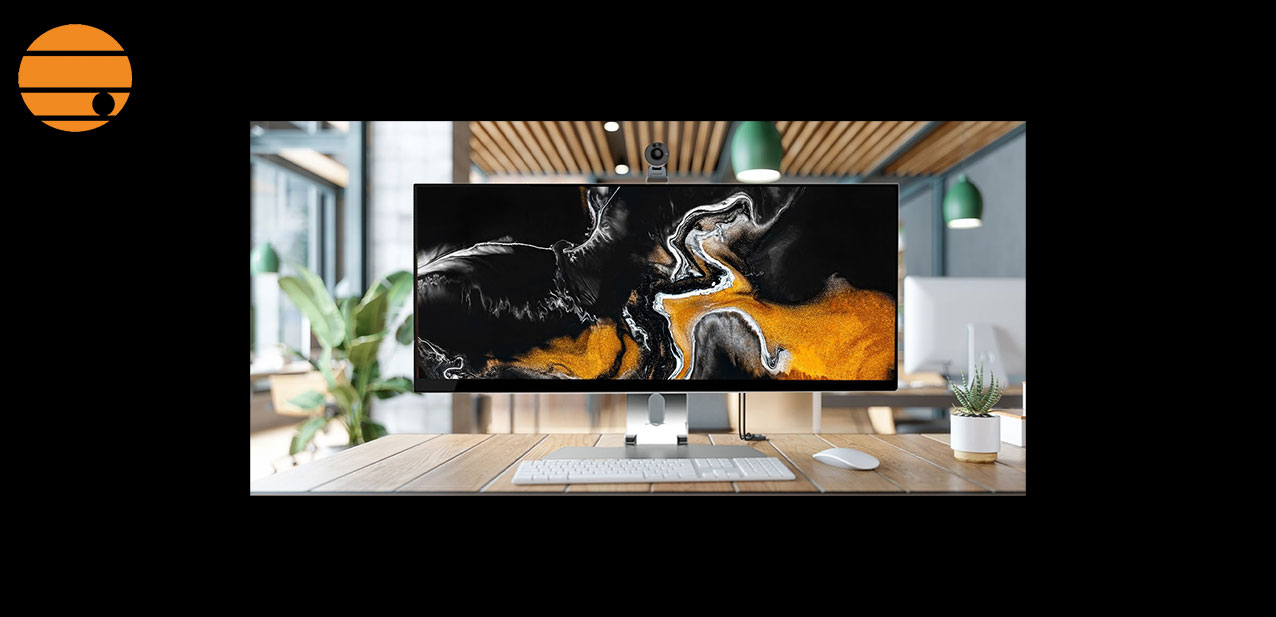 The PANA 34 is Jupiter's newest immersive display and the third display in its PANA series. It is a dynamic desktop productivity tool with built-in features that make work and interactions seamless regardless of the platform. This includes a 124-degree ultra-wide field of view swing/tilt 4K camera, 8 microphone array, 24-watt speaker system, a bezelless OGM mutual capacity touch display, and a flex-stand that swings and lowers to faceup drafting mode for its 4,069 levels of pressure sensitivity pen. On top of everything, the PANA 34 delivers true gaming specs at a 165Hz refresh rate and one millisecond response time.

HDR CERTIFIED DESKTOP MONITOR
The new PANA 34 by Jupiter Systems is an HDR Certified ultra-wide 21:9 5K LCD display with built-in features that make for seamless work and interaction with improved visualization and ergonomics. 

FLEXIBLE PRODUCTIVITY
Static 16:9 displays with limited viewing angles are not just hurting your productivity but also your physical well-being. For this reason, the PANA 34 is built with a flex stand that will help you free the way your work.

ALL ENCOMPASSING SOUND
The 8-beamforming microphone array has multi-level noise cancelling capabilities to ensure a clean voice. And the 24-watt custom-designed speaker system delivers true sound with a classic tweeter through base-reflex architecture.

BUILT FOR THE MODERN OFFICE
Jupiter designed a flexible camera module that not only delivers the best of 4K/60Hz with swing and tilt movements, but also adjustable to Pana 34's native 21:9 form factor, giving users a full screen visual experience.

LET YOUR CREATIVITY FLOW
The PANA 34 pen makes writing and drawing on the screen effortless and fun. Pressure-sensitive screen with capacitive 10 points of simultaneous touch. With 4,096 pressure points the Pana 34 pen precision responds naturally to create fine lines and bold strokes.

COMMITED TO SUSTAINABILITY
Jupiter's Pana 34 was manufactured in a facility with ISO and Social Responsibility Certifications